Making Your Birthday Party MAGIC!
Zendor is NOT your typical Birthday Magician!
A birthday is one of the most anticipated events in your young child's life. Kids start counting down the days long before the big birthday celebration arrives. Life goes by too quickly, kids grow up too fast, and you want to make their special day something they'll remember forever.
You've come to the right place.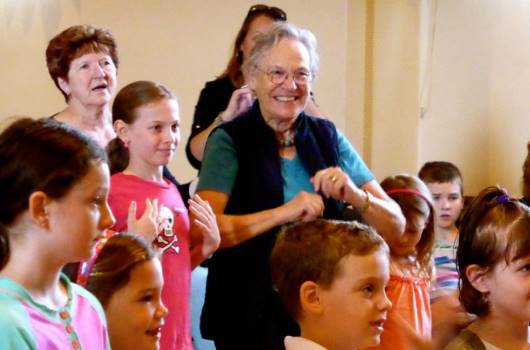 Magic is NOT just for kids!
Zendor's fast paced and age-appropriate comedy keeps the kids laughing, wondering, and enjoying the show for the whole time! And they won't be alone, either: Mom, Dad, grandparents, aunts, uncles and everyone present will appreciate the show just as much as the kids do. Everyone, after all, likes to laugh.
It's All About YOUR Child!
Your birthday child will receive a free age-appropriate magic trick and there's a really good chance the show will be visited by a live animal. Additionally, the birthday boy or girl will get to perform the ultimate trick in front of everyone: They will make special gifts magically appear for each of their friends.
Your child will be the S-T-A-R of the day!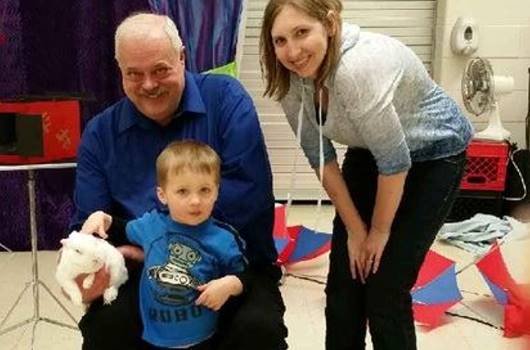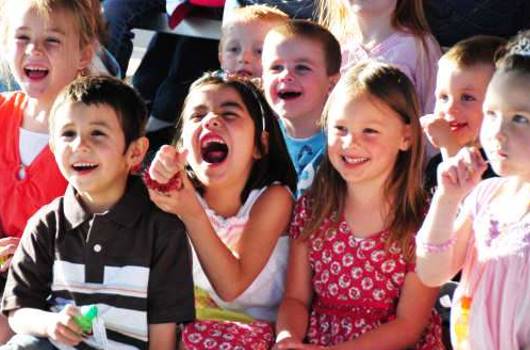 No child is ever left out!
Every kid at your child's birthday party will have an opportunity to participate as an assistant in the show. Every single kid. We don't force them, of course, and we never embarrass anyone, but we want all the kids to forever remember your child's birthday party.
Magic, more than any other form of entertainment, is interactive and hands-on.
You still want more? Well, here it is:
This is NOT a "baby" show with just four to six tricks.
When Zendor arrives at your party it takes 25 to 30 minutes just to prepare. That's represents a lot of MAGIC! Every show is completely self-contained, making it a stress-free day for YOU. Sit back, relax and enjoy the show with all the kids. Zendor will have everything under control.
All that's left for you to do is sing Happy Birthday, serve the refreshments and relish this very special experience you'll be sharing with your child.
Don't Wait!
Birthday Parties are frequently reserved months in advance. Don't take a chance YOUR date will already be taken for someone else's child. Call today.
What People Are Saying
Ken Leach
Mishawaka, IN
Zendor has an amazing sense of humor which he artfully blends into his delightfully entertaining magical act. The kids love his weird and wacky jokes, adults too! This guy is really funny and his presentation was a highlight at the Niles Haunted House.
---
Vanessa Johnson
St. Joseph, MI
I booked Zendor for our son's 5th birthday. Our son saw him at a friends birthday and was excited to have him at his birthday. Zendor truly delivered in every way. He was interactive with all the kids, he gave each one a chance to participate in the magic act. The kids were laughing the entire time with his sense of humor and best of all that the parents were awed with the magic acts. I saw several parents the next day and they mentioned that their kids were still talking about the magic show. Thank you Zendor for making our son's birthday a hit with his friends.
---
Tara Loftin-Pescatore
Birthday Party for my 7-year-old
Westville IN
It was a great choice to have Zendor perform for my son's 7th birthday party. His whole class showed up along with most of their parents. They laughed and were intrigued through the whole show. We received several compliments afterwards, on how good the Magician was!
Thank you Bob!
Tara, Joe and Nico Pescatore
---
Cassandra Heron
Niles
I recently hired zendor for my son's 8th birthday party! I found him on punchbowl.com, and am very happy I did. I've thrown ALOT of parties, and I would say he is one of the absolute best entertainers I've had. He was so kind, and amazing with the children, there was never a dull moment in the show. All of the kids at the party were in awe of him and his tricks! If your having a party of any kind, I recommend very highly that you contact zendor! He's also very reasonably priced. He was very kind as well to everyone else that attended! We are hiring him DEFINITELY for more family functions and more!! Have already spoke about an upcoming party in August he can hopefully come to!
---
Daniel
Benton Harbor / St. Joseph YMCA
St. Joseph
Zendor did an amazing job entertaining our preschool. He was energetic, interactive and kept them entertained throughout his act. He involved a lot of the students and used great material for the age of the audience. I would highly recommend him for any youth event.
---
Autumn Laraway
Pokagon Band of Potawatomi
Dowagiac, MI
The Early Childhood Education program hosted a family event and was excited to have Zendor the Magician perform. He was definitely a big hit! The looks on the children's faces (and adults) said it all!! We plan on booking him again sometime… and we recommend you do too!
---
Kaitlyn Filip
Jackson District Library
Pleasant Lake, MI
Zendor kicked off our branch's summer reading activities and he was fantastic. He was very professional and flexible and the kids (and adults) were completely enraptured. We will definitely be recommending him for future programs at our branch and among the district.
---
Stephanie Daniels
Hartford Public Library
Hartford, MI
Bob performed his Magic Show for our kick-off Summer Reading. It was great. He did a lot of audience participation, he is funny and entertaining. The children and adults laughed and loved the magic tricks. He is top notch!
---
Kati
Watervliet District Library
Watervliet, MI
Awesome way to kick off the Summer Reading Program this year. The kids loved the audience participation. Zendor was very funny for adults and kids. Definitely a crowd pleaser.
---
Kayla Jellies
Lawton Public Library
Lawton, MI
Zendor performed at the library for one of our Summer Reading programs. The kids and adults all laughed throughout the entire show, which was highly interactive and entertaining for children of all ages. We would definitely schedule him again for a program in the future!
---
Kristen Pennington
Roosevelt Elementary
Stevensville, MI
For the last 2 years, our students have absolutely loved having Zendor visit our K-5 Elementary School. Zendor has partnered with our high school students to make the performance that he does for our students tie in with our homecoming pride assembly. There is an incredible amount of work that he does behind the scenes to practice, plan, and incorporate use of the high school students into his show. The true magic that Zendor brings is his ability to connect with everyone in his audience, and his sense of humor stands out in everything that he does. I would highly recommend using Zendor as your magician!
---
Mrs. M
Hollywood El
Stevensville
For two years in a row, Zendor has presented to our student body. He instantly engages students, is mesmerizing, and kids love him! He is also very school-friendly, meeting with school personnel to ensure his content is pleasing and appropriate. I would highly recommend Zendor! Your kiddos won't be disappointed!
---
Natalie Isham
Lincoln Township Public Library
Stevensville, MI
Zendor the Magician presented at our library this week and it was by far one of our most successful programs. Children were engaged and couldn't look away. The blend of family friendly humor and magic tricks delighted kids of all ages, even the adults who are kids-at-heart! It was an absolute delight to host Zendor and we hope to have him return to our library soon!
---
Lisa Laughlin – Activity Director
Royalton Manor
St. Joseph, MI
I watched Zendor leave my residents opened mouth in amazement with his up close magic. I repeatedly heard, "How did he do that?" To have an entertainer come in who can gauge my residents abilities and match his magic to each of them made for a remarkable experience, not only for my residents, but for me. It is always my hope to provide my residents with entertainment that just brings joy to their day. Zendor went far beyond bringing them joy. Thank you Zendor! You were more than I hoped for.
---
TJ Martin / Operations Coordinator
Niles Riverfront Optimist Club
Downtown Niles, Riverfront Park
We had our 15th. Annual Fundraiser for the Niles Riverfront Optimist Club, Chapter #17493 of Optimist International, from June 1 – June 4, 2017.
The Amazing Zendor did two early AM Television Morning Show interviews, walk-around Magic throughout the Festival and performed two Shows daily. We used his services in 2016 and were totally delighted on his Performance for the Adults and the Children. Our Board discussed and requested him for 2018.
A superb Showman!
---
Autumn Laraway
Pokagon Band of Potawatomi
Dowagiac, MI
Another amazing performance enjoyed by participants of ALL AGES at the Family Picnic hosted by Pokagon Band's Early Childhood Education & Débénwéthêk Parent Group! We can always count on Zendor for smiles and laughs!
---
Christina Jane Stuck
Charlotte (MI) Community Library
Charlotte (Eaton County), Michigan
"Not Your Typical Magic Show!" is the perfect motto for Zendor the Magician. We recently had the pleasure of inviting Zendor to close down our 2017 Summer in the Park events. He is hilarious and will astonish the kids who think of magic as only tricks and mirrors. Zendor is much more than a magician and a comedian; he is truly an entertainer for all ages.
---
Pete Rodriquez
Bear Den Classic
Benton Harbor, MI
Zendor performed at our charity golf outing and was spectacular. He was very professional and provided first class entertainment. A great time was had for all and The Bear Den Classic thanks him for putting on a tremendous show!
---
Deb Wimbush
Bridgman Public Library
Bridgman, MI
Zendor performed at the library's annual Halloween Party. His close-up magic tricks were awesome. His tricks were age appropriate and entertaining. The kids had a blast! Definitely two enthusiastic thumbs up!
---
Marlene Gauer
Juvenile Court Citizens Advisory Council
Eau Claire, MI
You have the huge thanks of the entire Citizens Advisory Council for once again entertaining the young men at the Detention Center. You continue to amaze us by turning potential disasters into fun! Just as they did last year, I heard staff and guests alike say this party was the best ever. You seem to outdo yourself every year. It is our hope that you'll be willing to 'wow the crowd' at the Center next year.
---
Christie Dicks
Art Fest – Chair Person
St. Joseph, MI
Thank you so much for your wonderful show for Arts! Fests! Everyone loved you. You are so great with kids.
---
Alison Brace
Curious Kids' Museum
St. Joseph, MI
Thank you for being part of our Friday Fun Day series! The kids really enjoyed your performance, and we heard many positive comments from the adults afterwards. I thought the show was very entertaining and geared appropriately for the age group on hand. I'm sure we'll be calling you again in the future for scheduling more events!
---
Chuck Maroney
Redamak's
New Buffalo, MI
Bob performs to each table with enthusiasm and professionalism. He relates well with all ages. Very entertaining – very business like. You'll get your monies worth out of Bob's performance. He knows how to break the ice!
---
Jamie Stacey
Pennellwood Resorts
Berrien Springs, MI
Great family entertainment.
---
Pastor Katie
First Congregational Church UCC
St. Joseph MI
Zendor was a huge hit! He was great for our church picnic – on time, very interactive, and did a wonderful job with all ages. We are definitely planning on booking him again next year!
---
Diane DeFrance
Union Memorial AME Church
Benton Harbor MI
Thank you Mr. Wigent for appearing at our Vacation Bible School at Union Memorial AME Church. The children thoroughly enjoyed the magic show. They did not want the program to end. Thank you again for coming to entertain our children. Diane De France
---
Angela Melcher
Home
Had a wonderful birthday party for my daughter Alyssa with the help of a new friend Bob Zendor Wigent thanks so much you were wonderful and the kids as did the adults loved the magic show you performed! Thank you.
---
Lynn Schlender
Humane Society of SWM
Zendor has performed at many of our events and has many times donated his time and talent to help the homeless and abused animals of our community. Not only is he supportive of our community – he has entertained people of many ages. And is always asked back! The crowd LOVES him – and so do we!
---
Charlie Wolgamood
Three Rivers HarmonyFest
Zendor performed at HarmonyFest in Three Rivers on an extremely hot day. This did not detour him as he did a great job. He has a nice demeanor with the children and their parents. Thanks..it was wonderful having you here.
---
Randy-Lori Wigent
Family Reunion
Family Reunion
Hi Bob, just want to say thank you, for the fun you provided at the Wigent reunion. Our grandsons love their magic tricks! Have a great day!
---
Ann Duensing
Lincoln Township Community Fun Day
Stevensville Michigan
We just celebrated our 5 Annual Community Fun Day and Zendor has been entertaining us each year with his zany magic. He is an awesome fellow with a wonderful ability to impress children of all ages. Many of the school children have been recently filled with magic and you'll find him at the Niles Haunted House. Please don't forget to put us down for next year Zendor. We think you're SUPER for the fun you bring to our event.
---
Jennie Chappuis
Church
St. Joseph MI
"Hi Bob,
Thank you SOOO much for last night. The boys had a wonderful time and are so excited to get their magic on!! You made it exciting and manageable for them to do the amazing. Your contribution is much appreciated. Hope you can make it next Wednesday!"
Best,
Jennie Chappuis
---
Danny Bartz
Berrien Springs Public Schools
Berrien Springs, Michigan
Zendor's show was a great mix of magic and comedy. The show was made even better with the audience interaction, which included students and staff. Many laugh out loud and 'how did he do that' moments throughout the entire performance. No doubt we will be inviting Zendor back for another performance!
---
Tanya
Child\'s Birthday Party
Saint Joseph Michigan
We planned a "magical" birthday party for our turning 6 year old with Zendor The Magician. The children attending ranged in ages from 3 to 7 and all of them had a wonderful time. Zendor The Magician did an amazing job of including all the children that wanted to volunteer to help with a trick. The show was perfectly set up for the age range we had and the parents all stayed to watch as well. Lots of laughs and very easy to plan. Zendor was great to work with and made the planning easy!
---
Amanda
Daughter\'s 7th Birthday Party
YMCA
We had my daughter's 7th Birthday Party and surprised her with a magic act featuring Zendor the Magician! Zendor was great with the kids and started interacting with them, even before his show, walking around and telling them jokes. He was very helpful with coming to the location and setting up before the party, even when we had to change the time. The kids LOVED his surprise special guest, Bob! Thank you for making her Birthday special!
---
Chris Malich
Cub Scout Group
Zendor came to help out our Tiger Scout group working on one of their advancements. As an adult I forgot how much fun magic was. I watched as Zendor worked with the kids on their tricks and showed them some "tricks of the trade". I watched as my son and the other kids really enjoyed the magic tricks, and I have to say I was amazed my self. Zendor even came to their magic show where the kids performed in front of their parents and family. Thank you very much Zendor!!!
---
Cindi McLaughlin
St. Joseph-Lincoln Senior Center
St. Joseph, MI
Zendor recently performed at our Volunteer Breakfast and the crowd was very pleased! His "magic" touch with our seniors was amazing and his sense of humor kept us all laughing. We look forward to having him again in the future.
---
MCerecke
Stevensville, MI
Bob was a huge hit with both kids and adults at our 4th of July party!! He was on-time, professional and organized. I would hire him for my future events/parties.
---