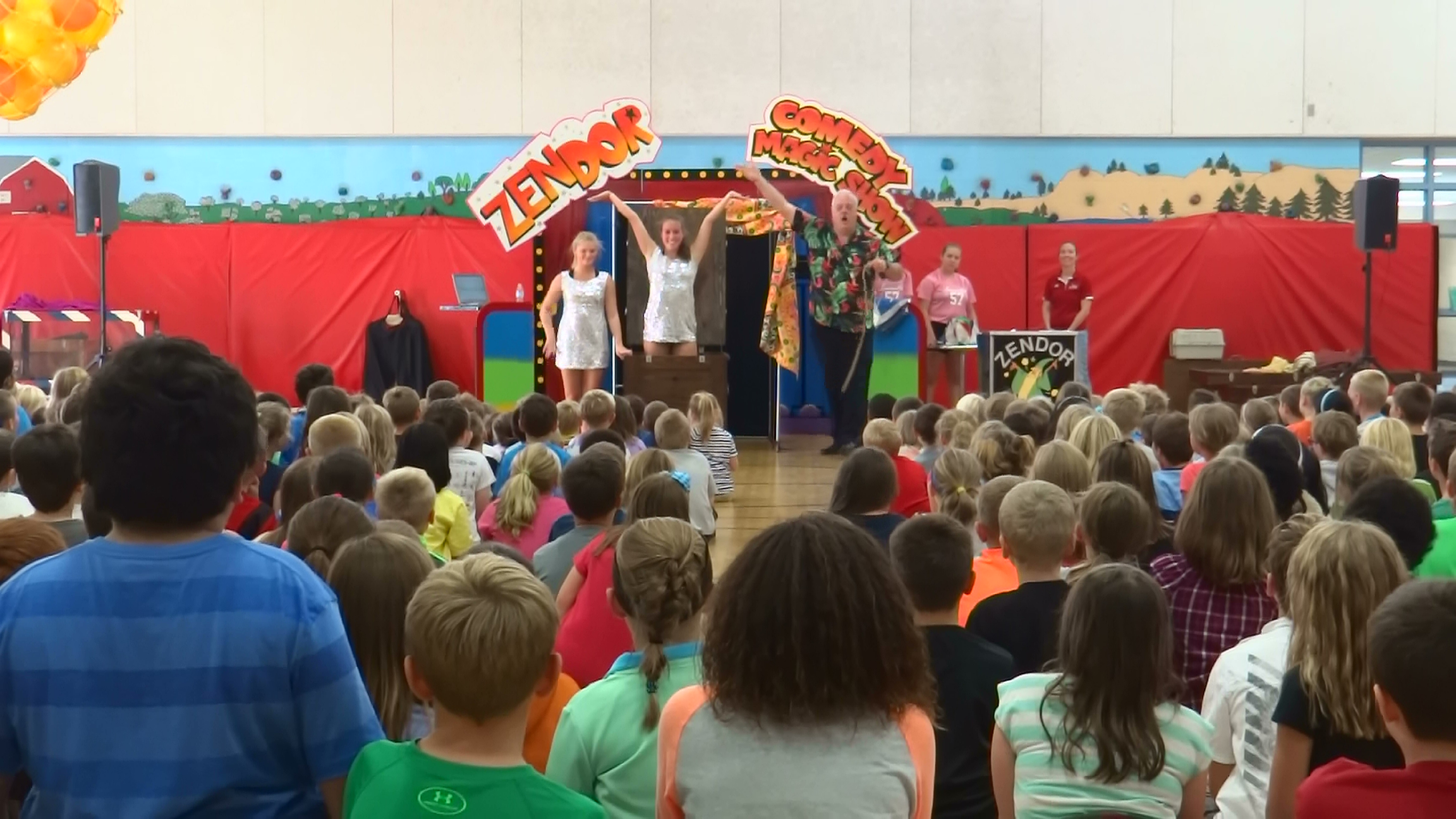 Zendor, the Library Magician
Library program planners, you do NOT want to miss this exciting opportunity. Zendor performs the most amazing age-appropriate magic for your library programs. We keep the audience mesmerized with interactive audience participation!
Zendor is NOT your typical Library show!
We also make it super easy for you. You supply the room, the audience, and one electrical outlet — we do everything else to insure a fun-filled and enjoyable time! This includes the sound system and microphone so everyone can hear, all the needed props, and even the background!
The Zendor Show is not one of those 'get in and get out quick' things too often hoisted on libraries. It takes at least 30 minutes to set up the 30-minute show, or 55 minutes to set up the 45-minute show. Nor is it a few 'out of your pockets' tricks and then leave. It is a full magic show that ENTERTAINS your attendees! This is the way it should be! This is what you've been waiting for!
And, the attending adults get just as big a kick out of watching the Zendor Show as the youngsters do.
Special Pricing for Wausau Wisconsin and surrounding area Libraries
$297 for a 30-minute show or $367 for our extended 45-minute show. That is $30 per show!
But wait — for 2020 there is more: If you book for 2020 I will hold these prices for the 2021 season, as well. And once you've experienced Zendor, you WILL want him back again. We do a different show every year. All new and just as exciting.
For Libraries outside of Wausau and Merrill Wisconsin, please give us a call and we will work up a special deal for you!
You want Zendor at you next event.
Let Zendor take your special event to the next level. Exciting. Experienced. Professional. Reliable. Dependable. Reasonably Priced. And always UNFORGETTABLE.
Summers always sell out, so don't delay. Call Early!

269-429-5744
ZendorMagic@gmail.com
www.ZendorMagic.com